Our 15th Contra Prom!
Theme: "Blue Moon"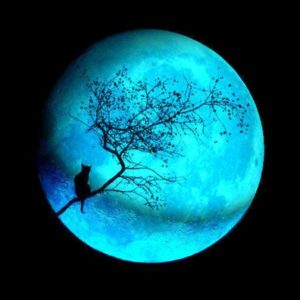 Saturday, May 18th, 2019
7:30-10:30 PM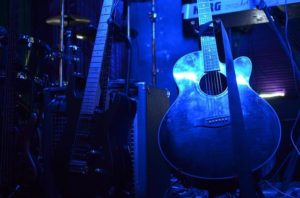 This year's Contra Prom will feature the band Blue Dance, a compulsively danceable swing and R&B and blues band that has heated up dance floors for nearly a decade. Fronted by singer extraordinaire Sammy DiFranco, Blue Dance moves smoothly through classics by such luminaries as Duke Ellington, Elvis, Sam Cooke, Stevie Wonder, The Manhattans, and more. Other members of the band include Chuck Abell, Ernesto LaBella, Mike Stutzman, Tom Henderson, and Eric Metzger.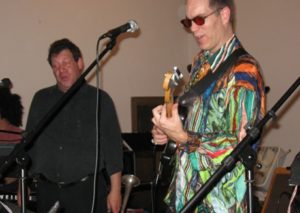 A great party band, Blue Dance has long been a favorite for swing dancers, dishing up just the right mixture of songs to keep the Lindy Hoppers, the Blues dancers, the Latin lovers, and both the East Coast and West Coast swingers happy. But, they also do Rock'n'Roll contra dances. So, you can expect a fantastic groove on the dance floor.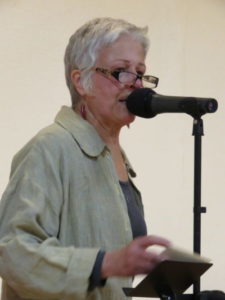 Calling this year will be Margaret Mathews. With more than 35 years experience as dancer, musician and caller, Margaret has a relaxed and engaging style, and smoothly adjusts to the experience level of any dance community, so her dancing is reliably fun and accessible for everyone. Margaret and Blue Dance have collaborated several times, and the dance choices and tunes will be brilliantly integrated.
The 2019 Contra Prom will take place at our regular hall in Fayetteville. This being a "Cream of the Crop" event, our suggested admission prices are $15/regular admission and $10/students. As at our other events it is always fine to pay more to support the event or less if you need to. We are glad to have you at the dance!
Hope you can be there — It'll be a night to remember!
History
The Contra Prom started in the spring of 2004 when some of our younger dancers wanted to create a "prom-alternative" and joined forces with the Syracuse Country Dancers to put together the world's first Contra Prom. One of those young people was Sarah VanNorstrand, who is now a highly regarded dance caller, and a shaker and mover in our local dance community. (Check out Sarah's 2010 article about the Prom in the CDSS News.)
Unlike a normal high school prom, our Contra Prom has no age limit, although you can expect lots of youth involvement. You are not required to bring a date, there's awesome live music, and we have cake! We bring out the decorations, and encourage dancers to dress up (goofy, elegant or anywhere in between) and be ready to party it up with fun dances, exciting music, and lots of energetic dancers. We hear tell that there are other Contra Proms here and there — but ours was the first ever. Accept no substitutes!
We like to pull out all the stops when hiring musicians for the Prom. In past years we have featured such bands as Anadama, Perpetual e-Motion, Matching Orange, Nor'easter, Eloise & Company, and Giant Robot Dance.
Contra Prom 2012 with Sarah VanNorstrand and Anadama: Video and Photos
Click on any image below to see a larger version.