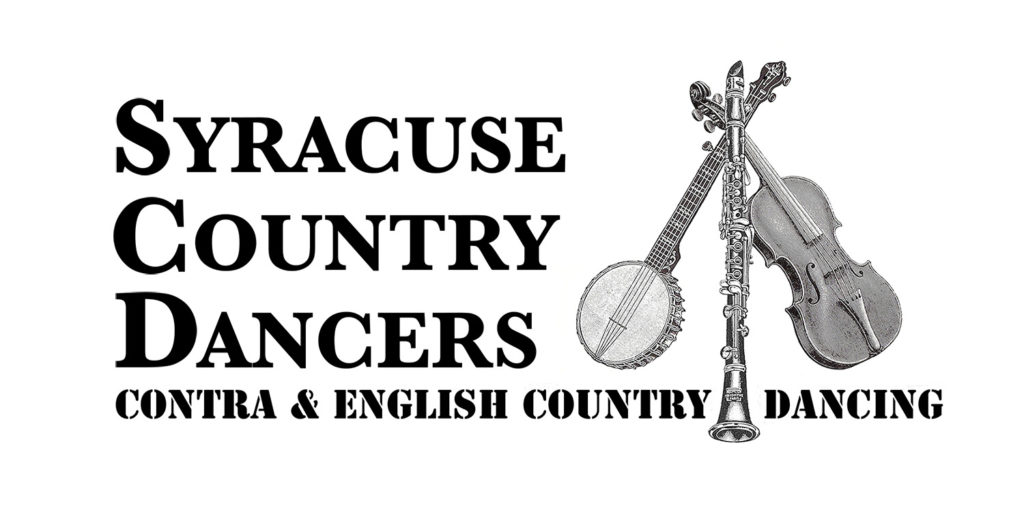 We are the go-to organization for contra dancing and English country dancing in the Syracuse region. We are an all-volunteer organization that has been active since the 1980s. The COVID pandemic paused our activities for a couple of years, but we began dancing face-to-face twice a month in March 2022. Now, in 2023, we have added one more dance per month. The current schedule is:
Contras every 1st and 3rd Saturday
English country dancing on the Friday between
COVID Protocols
When we first started face-to-face dances up again in March of 2022, we instituted a fairly strict set of COVID protocols to maximize safety given that dancing is potentially a high-risk activity. We know that COVID variants are still very much with us, but over time, as the level of risk has steadily declined in our community, we have gradually relaxed these protocols. Currently, although we still collect contact information when you arrive at the dance so we can get in touch if another dancer becomes ill, we have eliminated all other requirements. We encourage but do not require vaccination, and we have masks available if you wish to use one, but they are not required either. Please check out our COVID Protocols Page for more details.
Throughout the process of returning to dancing, we have appreciated the respect that our dancers have shown each other, even when their perspectives about our safety measures differ. Thank you!
CDSS
Syracuse Country Dancers is proud to be an affiliate of The Country Dance and Song Society, an umbrella organization that supports participatory dance, music, and song traditions like ours with grants, technical support, programming and more. CDSS has been around since 1915, and it is fair to say that we would not be dancing as we do if it were not for CDSS. Check out their amazing website, and avail yourself of their resources and programs. Becoming a member of CDSS is a great way to support the traditions we love.