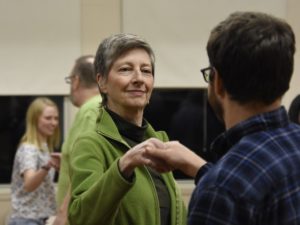 Each year in September we offer a "Double English" dance. There is an afternoon session of English country dancing designed for those who welcome some challenge and want to dance without instruction in basic skills. This is followed by a potluck supper and our regular evening English country dance.
The 2022 Double English will be our first such event since 2019, and we are excited to be back!  It is happening Saturday September 3rd at our Fayetteville location. Scintillating music will be provided by Serendipity: Barb Seppeler (piano) and Laurie Giroux Williams (flute). A cavalcade of regional callers of English country dance will share the calling: Carmen Giunta, Pamela Goddard, Colleen Liggett, Bob Nicholson, Dan Seppeler and David Smukler.Covid Protocols will be in place.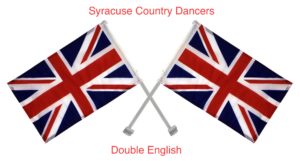 Here's the schedule for the day:
3:30-5:30 ~ English country dancing for experienced dancers
5:30-7:00 ~ Potluck supper
7:00-9:00 ~ English country dancing for all
You are welcome to come for 1, 2 or 3 parts of the event in any combination that works for you!
Double English is partially sponsored in memory of Gretchen Pearson.