performers – schedule – registration – pumpkin carving contest – other details
Phylla Mae (pronounced "fill-a-may") is a music and dance party we throw each year on the third weekend in October. We always invite great musicians and callers from near and far, and we offer wonderful workshop sessions, dancing, and more dancing. We are also known for high spirits, tasty refreshments, evocative decorations, camaraderie, and…well…pumpkins.
"What about COVID-19?"
We definitely will only be dancing if it is safe to do so, and we recognize that we may be postponing or canceling Phylla Mae 2020. However, if we have learned anything from the year 2020, it is that situations we thought were predictable can change in what seems like the blink of an eye. So…
We have continued–optimistically!–to plan for dancing that we know will feed our souls whenever it can happen — and happen it will, whether sooner or later.
We recognize that your preregistration is also an optimistic gesture, and we thank you for it! If the event is postponed or cancelled we will contact registrants immediately, and honor all refund requests promptly.
So, buckle your seatbelt and READ ON . . .
---
The 23rd annual
PHYLLA MAE FALL FEST
October 16-17, 2020
Calling by
Dana Parkinson
And music by two exceptional bands:
Maivish
Jaige Trudel, fiddle; Adam Broome, guitar
Neptune
Rachel Bell, accordion; Eileen Kalfass, fiddle; Kristin Planeaux; piano
---
Featured Caller: Dana Parkinson
Dana started Contra dancing in 2009 and calling in 2010. She called her first dance weekend in Gainsville, FL in 2012. She loves helping weave the community created through folk dance and music. Based in Florida, Dana is known for her creative programming, sense of humor, and no-nonsense walk-throughs. She's a rising star, in great demand at dance weekends, and we're delighted to welcome her to upstate New York.
---
Maivish
Maivish is a collaboration between American fiddler Jaige Trudel and British born guitarist Adam Broome. Jaige and Adam have been playing music together since 2001 for dances, festivals and concerts throughout North America and abroad, predominantly with the band Crowfoot.
Maivish explores the landscape of time-honored melodies and songs, and comes home along new pathways, making music with vibrant energy and delight. Gathering traditions from the British Isles, Ireland and America with a mix of original compositions, their performance is infused with lush harmonies, inspired interplay, and captivating spirit. When playing for contra dancing they generate a vibe that is as hypnotic as the human heartbeat.
Neptune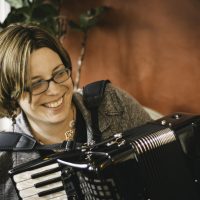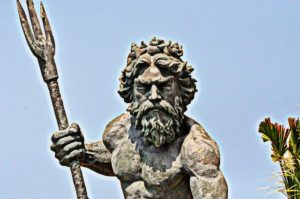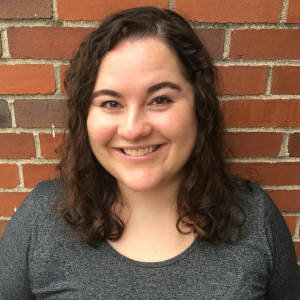 Neptune is a dance band featuring Rachel Bell on accordion, Eileen Kalfass on fiddle, and Kristen Planeaux on piano. These accomplished musicians came together as a trio for the first time at a dance week in 2019 and really hit it off. They have a unique, wide-ranging repertoire from classic New England to contemporary contra dance tunes, as well as English country dance music. Eileen's classical tone, Rachel's captivating improvisations, and Kristen's contagious piano grooves are sure to keep feet moving on the dance floor.
---
And More for Sure.
We are busily planning a rich variety of sessions that will have something for everyone. Contras and English country dancing will be available in abundance.

---
The PMFF Schedule is under construction
Friday
Dance Hall
6:30 – 7:30
Potluck Dinner
7:30 – 8:00
Warm-up Waltzing
8:00 – 11:00
Friday Night Dance Party
Saturday
Dance Hall
In the Lounge
9:30 – 10:00
Coffee and Couple Dancing
10:00 – noon
Dancing of some kind
Perhaps a music workshop
Lunch Break
Tasty on-site lunch will be available for purchase
1:00 – 2:30
Dancing of some other kind
Something fun
Still more dancing
A highly engaging workshop
4:30 – 6:00
Pre-prandial dancing
A late afternoon workshop
6:00 – 8:00
Dinner Break
A chance to sample one of many nearby eateries.
7:30 – 8:00
Post-prandial dancing
8:00 – 11:30
Saturday Night Dance Party
---
Registration

---
Enter the Pumpkin Carving Contest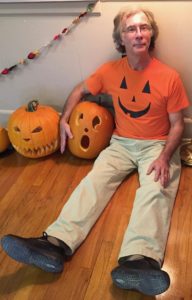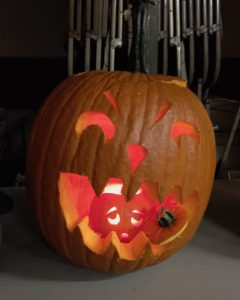 The PMFF is the only contra dance weekend with a pumpkin carving contest. Bring your carved pumpkin with you, or we'll supply some that you can carve on Saturday. You could win a delicious homemade pumpkin cheesecake!
---
You Can Help — Volunteer!
Contact Patty at any time to volunteer for our dance organization, including if you'd like to help out at the Phylla Mae weekend. Volunteers may help with decorations, floor sweeping, kitchen duties, tear-down, etc. We also encourage you to bring something to our Friday potluck at 6:30 PM before the first dance of the weekend. Thanks for lending a hand!
Getting to Phylla Mae Fall Fest
Our venue is the United Church of Fayetteville which is also where most of our regular dances are held. It is located at 310 East Genesee Street in Fayetteville, NY. From either the NYS Thruway or I-81, get onto I-481. Take 481 to exit 3E. This puts you on E. Genesee St. (Rte. 5), heading east. The church is about 3 miles from that exit. You should stay to the left at the fork at Lyndon Corners to follow Rte 5. The church will be on your right in the village of Fayetteville.
Local Accommodations
We cannot guarantee finding beds for everyone, but if you register a.s.a.p. and let us know that you would like to stay with a local dancer, we will do our best to match you with a good host.
Information on other local accommodations is available from VisitSyracuse.org
Check Out Previous Years of the PMFF
Phylla Mae Fall Fest 2019
Phylla Mae Fall Fest 2018
Phylla Mae Fall Fest 2017
Phylla Mae Fall Fest 2016
Phylla Mae Fall Fest 2015
Phylla Mae Fall Fest 2014
Phylla Mae Fall Fest 2013
Phylla Mae Fall Fest 2012
Phylla Mae Fall Fest 2011
Who was "Phylla Mae"?
Phylla Mae was the "nom de dance" of Phyllis Antos — the name she always put on buttons or nametags at the many dance events she attended. Phyllis was one of the organizers who got our fall dance weekend off the ground in its first two years (1998 and 1999). Sadly, Phyllis died in a head-on collision on her way home from a clogging team rehearsal. Because Phyllis loved this fall dance weekend so much, and worked so hard on it, our Board voted unanimously to name it after her, and starting in the fall of 2000 it became The Phylla Mae Fall Fest.
Phyllis's favorite contra dance was Delphiniums and Daisies by Tanya Rotenberg, and we often find a way to include it in the weekend.