Phylla Mae (pronounced "fill-a-may") is our annual music and dance party. Of course, we invite great musicians and callers from near and far, and offer wonderful workshops and loads of dancing. We are also known for high spirits, tasty refreshments, decorations, camaraderie, and…well…pumpkins!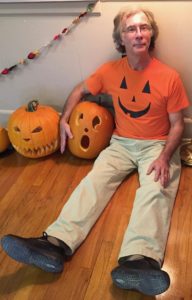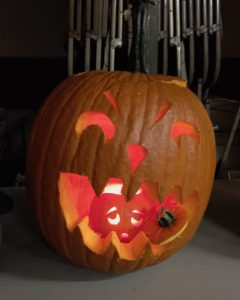 Put PMFF on your Calendar:
October 19-20, 2018
Our featured caller will be:
Dela Here
And our featured band will be:
Tempest
Many more talented performers will be joining us as well! 
Watch this spot! More details will be posted soon.
Webpages from Previous Years of the PMFF
Phylla Mae Fall Fest 2017
Phylla Mae Fall Fest 2016
Phylla Mae Fall Fest 2015
Phylla Mae Fall Fest 2014
Phylla Mae Fall Fest 2013
Phylla Mae Fall Fest 2012
Phylla Mae Fall Fest 2011
About "Phylla Mae"
Phylla Mae was the "nom de dance" of Phyllis Antos — the name she always put on buttons or nametags at the many dance events she attended. Phyllis was one of the organizers who got our fall dance weekend off the ground in its first two years. After she was killed in a head-on collision on her way home from a clogging team rehearsal, our Board voted unanimously to name the weekend after her, since she loved it so much and worked so hard on it. Phyllis's favorite contra dance was Delphiniums and Daisies by Tanya Rotenberg, and we often find a way to include it in the weekend.