This is an archived page about Phylla Mae Fall Fest 2013
Main   |   Registration
New location: Eastern Hills Bible Church, 4600 Enders Road, Manlius, NY 13104
For details see the Schedule (PDF). Note that while the schedule is set, there is always a small chance that minor details may change.
Featuring:
Calling by Luke Donforth
Music by Firefly
Music by Happy Endings
Sound by Tony Hernandez
And more…
Phylla Mae (pronounced "fill-a-may") is our annual music and dance festival and features great musicians from near and far, wonderful workshops and tons of dancing! It's a chance for us to throw a party for our community and invite dancers from all over to join us! Like all of our dances it is run by volunteers.
Luke Donforth
We are excited to have Luke back in New York as our featured caller for the weekend. He brings a warm and inviting playfulness to the stage as a caller, and is also known for writing engaging dances as a choreographer. He is now based in Burlington, VT where he is part of the Mad Robin Callers Collective. Some may remember him (as Luke Donev) from his time living in Ithaca.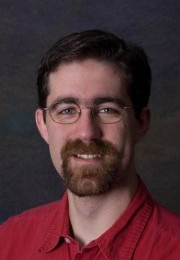 Firefly
Firefly is a dynamic band from the Boston area that features Rebecca Bosworth-Clemens (clarinet) and Cedar Stanistreet (fiddle). Check them out in this video from the Northboro contra dance! Cedar and Rebecca are bringing talented multi-instrumentalist, Jonathan Cannon to the PMFF.
Happy Endings
Eileen Nicholson (fiddle), Rachel Bell (accordion), and Jane Knoeck (piano) are equally at home playing both contra dances and English Country Dances. Don't let the laughter or the menagerie of ridiculous plastic mascots fool you; there's some serious musicianship at the heart of this cheerful trio! (See Rachel's bands page and scroll down for more info.)
Previous Years
Phylla Mae Fall Fest 2012
Phylla Mae Fall Fest 2011
About "Phylla Mae"
Phylla Mae was the "nom de dance" of Phyllis Antos — the name she always put on buttons or nametags at the many dance events she attended. Phyllis was one of the organizers who got our fall dance weekend off the ground in its first two years. After she was killed in a head-on collision on her way home from a clogging team rehearsal, our Board voted unanimously to name the weekend that she loved so much and worked so hard on for her. Phyllis's favorite contra dance was Delphiniums and Daisies by Tanya Rotenberg, and we often find a way to include it in the weekend.