---
PMFF 2017 (October 20-21) will feature calling by Gaye Fifer
Stay tuned for more info . . .
---
What an amazing party we had at the 2016 Phylla Mae! Info below will give you a sense of the event:
PMFF 2016: October 14-15
performers – schedule – registration – other details – PUMPKIN CARVING CONTEST!
Calling by:
Bev Bernbaum
Also calling by:
Katy Heine (contra dancing)
Bob Nicholson (family dancing)
Sarah VanNorstrand (English country dancing)
Music by:
Nadine Dyskant-Miller (Confluence +)
Eric Eid-Reiner (The Moving Violations +)
Tom Hodgson (The Contradictions +)
Autumn Rose Lester <– click to see Autumn Rose & Eric play together
Laurel Sharp (Hearts Delight +)
Andrew VanNorstrand (The Great Bear Trio +)
George Wilson (Fennig's All-Stars +)
Phylla Mae (pronounced "fill-a-may") is our annual music and dance festival that features great musicians and callers from near and far, wonderful workshops, and tons of dancing!

---
Our featured caller, Bev Bernbaum is in demand as a caller in her home town of Toronto and at dances, dance weekends and dance camps across Canada and the US. She has called as far afield as New Zealand and Denmark.
Communities seek Bev out to provide a great experience for their dancers, and her easygoing style has also made her a popular choice with bands. Bev's philosophy is to call dances that she loves to dance herself. She's always on the lookout for interesting figures or formations to mix things up. Her clear voice, calm manner and straightforward teaching style make contra dancing a pleasure for beginning and experienced dancers alike.
---
An Exciting Mix of Musicians
George Wilson is a real tradition bearer who offers a wide range of tunes fro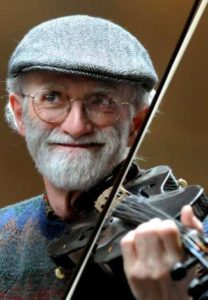 m New England, Quebec, Cape Breton, Scotland, Ireland and Shetland. His dynamic fiddling, strongly influenced by Cape Breton and French Canadian styles, has been popular
with contra dancers since the late 1970s. George is also a wonderful banjo player and singer in the style of Uncle Dave Macon.
Autumn Rose Lester is a versatile fiddler whose passion for traditional fiddle music is clear from the energy and infectious joy of her playing. Currently living in Keene, New Hampshire, she grew up in the Centr
al New York contra dance community, both as a musician and as a dancer. Autumn Rose feels at home playing Irish, Old Time Appalachian, French Canadian, NewEngland, and contemporary contra dance music.
Dancers and listening audiences alike have long enjoyed the music of Eric Eid-Reiner. He is known for his innovative piano accompaniment, melody playing, and compositions. Part of the Boston area music scene since his early childhood, Eric has performed throughout the Northeast at contra dances and a variety of other events, playing with such bands as Matching Orange and The Moving Violations.
Tom Hodgson brings solid and tasteful guitar playing to the mix of musicians at our weekend. Tom is well-respected by other musicians, and has accompanied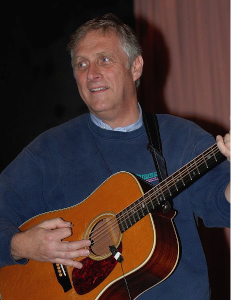 many fine fiddlers over the years. His steady style and tasteful chord choices are perfect for dancing.
Laurel Sharp plays frequently for English country dancing and contras in our region. Her sense of harmony and the 
many types of wind instruments she plays adds depth to the music. Laurel has also been coordinating the All Comers Band that provides lively music for our family dance series.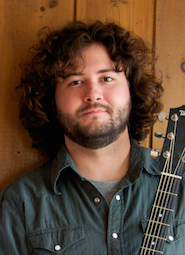 Andrew VanNorstrand, the fuzziest bear of the Great Bear Trio, is an outstanding guitarist and fiddler. Along with skillful technique, Andrew brings a love for many genres of music, as well as a creative ability to play with sound in ways that are always dance-able. As well as his work with Great Bear, Andrew plays with Giant Robot Dance, Triple A, and Seaglass, and is a favorite at festivals and camps around the country.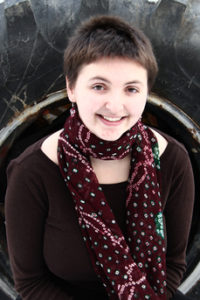 And… a late-breaking but very special addition: Nadine Dyskant-Miller, whose flute playing always adds wings to the sound of any ensemble. Nadine started playing for contras as a pre-teen, and has powered through ever since. In addition to her work with the band Confluence and other contra-dance gigging, Nadine is an accomplished composer who draws inspiration from multiple types of traditional music, as well as classical music and improv.
We know that the chemistry between this formidable collection of musicians will KNOCK YOUR SOCKS OFF ! (You didn't need those socks anyway.) Expect extraordinary music, filled with memorable musical moments that will provide the best dance support imaginable.
---
And More Fabulous Calling
Three very fine callers round out the talent for the 2016 PMFF:

Ithaca-based caller Katy Heine has been leading contras and community dances in the Finger Lakes region and beyond for more than a quarter of a century. Katy is also a leader behind the scenes and has supported building dance community in our region in many ways. Known for her clear teaching style and her large repertoire of fun and flowing dances, Katy will be calling a dynamite session of contras on Saturday afternoon.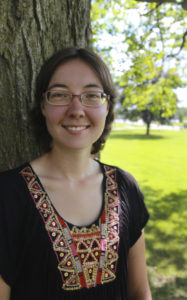 Sarah VanNorstrand grew up dancing with the Syracuse Country Dancers, and discovered quickly that she had a talent for calling. She's now in demand at many contra dance weekends and festivals, known for her welcoming manner, thoughtful teaching, and unerring judgment for choosing the right dance at the right time. Sarah will be calling for a session featuring the many delightful varieties of English country dance.
About the Family Dance
We've been excited to offer family dancing over the past several months, and so are inserting one of our family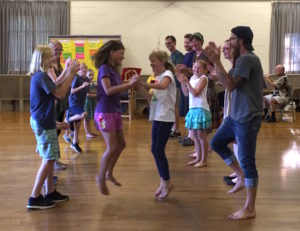 dances into the PMFF weekend as a bonus. If you are curious about family dancing, we invite you to come back early from the dinner break and check it out. As a Phylla Mae attendee, you are welcome to join the family dance for free, so that you can see what it's all about.
Family dancing is for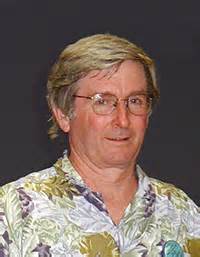 dancers of all ages, and will bring a smile to your heart. It is kids growing up learning to love traditional music and dance that will keep the activity living long into the future. And the joy a six-year-old can bring to sashaying down the hall is palpable. This family dance will be led by Bob Nicholson, who has a remarkable knack for getting kids and their parents engaged. Bob is also the long-time president of the Syracuse Country Dancers and a CDSS "local hero."
---
PMFF Schedule
Friday
Dance Hall
6:30 – 8:00
Potluck
8:00 – 11:00
Friday Night Dance Party with Bev, Autumn Rose and Eric
Saturday
Dance Hall
Participatory Workshops
10:00 – 11:25
English Country Dancing with Sarah, Autumn Rose, Laurel and Andrew: The many faces of ECD.
11:35 – 1:00
Beyond Hands Four with Bev, George and Tom: Ever danced a "tempest" or a "zia"? Come experience a bunch of dances in different formations!
Morning Yoga: Rita Anderson will help get the kinks out.
1:00 – 2:25
Lunch Break  (one table will be reserved for a callers' discussion)
2:25 – 3:50
Unforgettable Contras with Katy, Autumn Rose, Nadine and Eric: a session of cool contras with flow and style.
Root Beer Pub Sing: An a capella song swap for all. Songs with choruses are encouraged, for maximum participation. Facilitated by Karin Howe and Susan Galbraith.
4:05 – 5:30
The Style Games with Bev, George, Andrew and Eric: Tips & games to promote stylish contra dancing… and everyone lives to tell about it!
Jam session for all: Laurel has some tune ideas — but you make the music.
5:30 – 7:30
Dinner Break (sample one of many nearby eateries)
6:30 – 7:30
BONUS: Check out our Family Dance with Bob, Laurel and the amazing All Comers Band.
7:30 – 8:00
Couple dancing with Andrew, Nadine and Eric
8:00 – 11:30
Saturday Night Dance Party with Bev and…
Autumn Rose & Eric (8:00-9:30)
George, Andrew, Nadine and Tom (10:00-11:30)
How to Register
Click here to register. Do it now and save money. If you are not that interested in saving money, do it now anyway. You can donate the difference to us and help others afford the weekend (be a star!).

---
You Can Help — Volunteer!
Contact Patty at any time to volunteer for our dance organization, including if you'd like to help out at the Phylla Mae weekend. Volunteers may help with decorations, floor sweeping, kitchen duties, tear-down, etc. We also encourage you to bring something to our Friday potluck at 6:30 PM before the first dance of the weekend. Thanks for lending a hand!
Getting to Phylla Mae Fall Fest
Our venue is the United Church of Fayetteville which is also where most of our regular dances are held. It is located at 310 East Genesee Street in Fayetteville, NY. From either the NYS Thruway or I-81, get onto I-481. Take 481 to exit 3E. This puts you on E. Genesee St. (Rte. 5), heading east. The church is about 3 miles from that exit. You should stay to the left at the fork at Lyndon Corners to follow Rte 5. The church will be on your right in the village of Fayetteville.
Local Accommodations
Register a.s.a.p. and let us know if you are interested in the possibility of staying in a local dancer's home. Information on other local accommodations is available from VisitSyracuse.org
Previous Years
Phylla Mae Fall Fest 2015
Phylla Mae Fall Fest 2014
Phylla Mae Fall Fest 2013
Phylla Mae Fall Fest 2012
Phylla Mae Fall Fest 2011
About "Phylla Mae"
Phylla Mae was the "nom de dance" of Phyllis Antos — the name she always put on buttons or nametags at the many dance events she attended. Phyllis was one of the organizers who got our fall dance weekend off the ground in its first two years. After she was killed in a head-on collision on her way home from a clogging team rehearsal, our Board voted unanimously to name the weekend after her, since she loved it so much and worked so hard on it. Phyllis's favorite contra dance was Delphiniums and Daisies by Tanya Rotenberg, and we often find a way to include it in the weekend.